CorpsAfrica Green is a new initiative that will position CorpsAfrica Volunteers as part of the solution for environmental issues in Africa and beyond. The low–cost initiative centers on environment-related training, so that Volunteers will recognize and approach issues related to and caused by climate change in their CorpsAfrica sites from a scientific lens. 
By living in rural communities, Volunteers can serve as a resource to the larger climate action community; they will liaise with Development Partners to test out environmental innovations and report critical information on how their local communities are affected by and adapting to climate change.
To promote environmental protection, conservation and sustainability in rural African communities through agroforestry, renewable energy, waste management and mitigation of the effects of climate change. 
To build the capacity of both the Volunteers and the communities they serve, empowering them to address their own environmental challenges. To contribute to the achievement of the United Nations Sustainable Development Goals related to environmental sustainability (SDG 2, 3, 7, 11, 12, 13, 15) and poverty reduction (SDG 1 and 8).
Agroforestry
Sustainable Agriculture
Renewable Energy
Waste Management
Climate Change Adaptation
Environmental Education and Awareness
# of tree seeds planted in nurseries
# of tree saplings planted
# of acres of forest in the community
# of hectare of forest in the community
# of trees used for firewood by one household in one year
# of trees used for timber to build one standard home
# of solar-powered water pumps in the community
# of households using sustainable stoves
Amount of money spent on energy costs (fuel)
Amount of renewable energy generated
Amount of renewable energy used
Amount of renewable energy conserved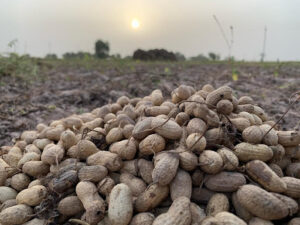 Écrit par M. Ali Ba, volontaire de CorpsAfrica/Sénégal Aux premiers chants du coq, les braves fourchent la Terre, au rythme du Ngoyane et des battements
Read More »