In 2018, CorpsAfrica/Rwanda was established and began its operations by welcoming 11 volunteers. During the first year, Volunteers lived in three districts in Ngororero, Rutsiro, and Nyaruguru. Building on the success of the first program, the current group includes 48 volunteers spread across eight districts. The Rwanda program has benefited from the encouragement, involvement, and support of both national and local governments across the country.
Known as "the land of a thousand hills," Rwanda is renowned for its remarkable biodiversity and thriving agriculture. CorpsAfrica/Rwanda Volunteers frequently engage in agricultural projects and strongly support initiatives like the Kitchen Garden. During the Covid-19 Pandemic, Volunteers helped families build over 2,000 Kitchen Gardens. These gardens played a crucial role in combating malnutrition and fostering community resilience. Additionally, Volunteers and communities frequently collaborated on various livestock projects, including poultry, piggery, further enhancing sustainable agricultural practices.
Email Address
Mailing Address
KG 9 Ave, Gacuriro,
KL House 2, Third floor
Kigali, Rwanda
Country Director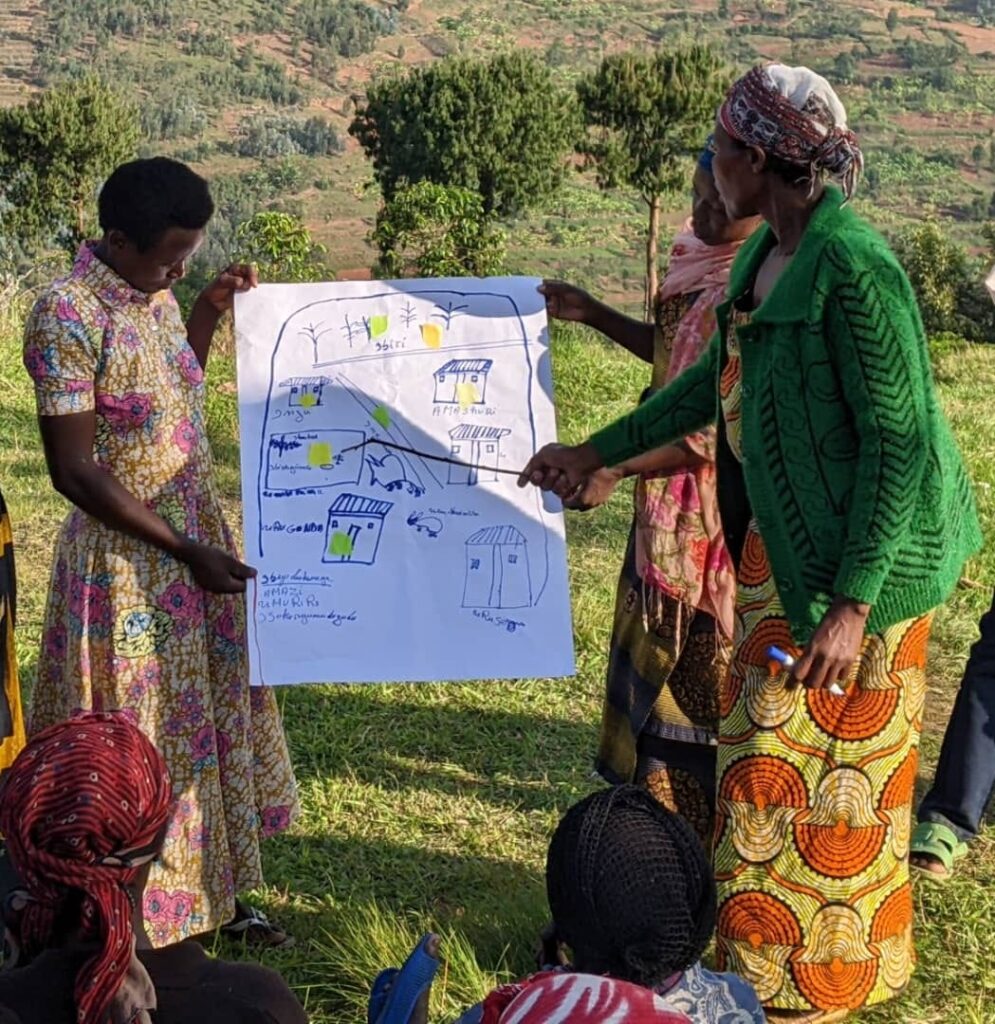 CorpsAfrica recruits ambitious young people to apply their education, build their critical thinking and problem-solving skills, and learn more about their countries and about themselves. They facilitate small-scale, high-impact projects identified by local community members, to fulfill key needs.
We expect to begin accepting applications for the next cohort in early 2024.
"Throughout my service as a CorpAfrica/Rwanda Volunteer, I gained a deeper understanding of the significance of listening to others. The organization provided me the opportunity to empower the community to identify their own needs and drive the process of addressing them with the resources at hand. My volunteering experience was an immensely rewarding journey towards fostering positive and sustainable transformations within the community I served. My spirit is always lifted with gratitude when I think about this gratifying lifetime experience "
"Volunteering in CorpsAfrica enabled me to see social challenges from a fresh perspective, coupled with my social-oriented enthusiasm, to adjust and specifically focus my professional and personal development journey towards championing sustainable change directly related to the empowerment of rural communities. I learned that tackling community challenges requires identifying the root causes, learning from diverse perspectives, and adopting a community-led approach to finding sustainable solutions. I am forever indebted to the CorpsAfrica service"
"Volunteering in CorpsAfrica has been my life-changing experience. I am grateful for the rewarding insight volunteering has given me, particularly the chance to live and learn from my community and the great networking opportunities I got. Giving hope and encouragement to my community during the disappointing period of Covid-19 enhanced my overall sense of purpose and identity. The impact of volunteering is disproportionately rich for me."
CorpsAfrica addresses two of Africa's most difficult challenges: creating opportunities for youth and helping rural communities overcome extreme poverty and build resilience. We recruit motivated volunteers to live and work in remote, low-income areas in their own countries. They collaborate with the community to design and implement small-scale projects that address their top priorities and by doing so gain the skills and experience that lay the foundation for personal and professional success.
CorpsAfrica trusts youth and rural communities to help each other.